At Power Smash Repairs, we regularly carry out rust repairs on all cars. We get all types of cars from the highlands coming in for smash repairs as well as rust repairs. Many old cars and vans are suffering from some kind of damage and unsightly rust.
At Power Smash Repairs, we can repair the rust and add years to the life of your car by properly fixing your car rust.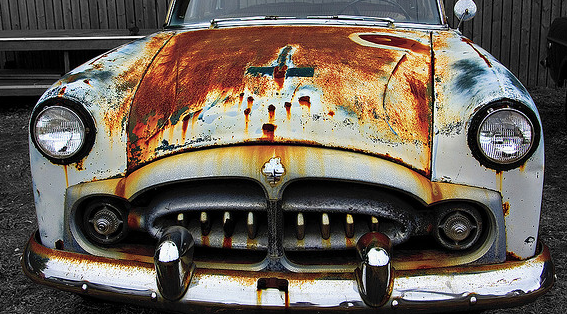 Rust usually starts forming on the upper edge of car rear windows and at the rear of your car near the tyres and exhaust.
The cost for car rust repair varies depending on your car, however we can tailor the work according to your budget. High value cars may require complete repalcement of the affected areas or wield in steel plate as required.
Additionally, we finish off your car rust repair with a rust preventative coating to extend the life of your vehicle.
Call Us on 02 4872 4700 or