Looking for a Highlands Smash Repairer that can restore your vintage into a premium collection? Once you've decided that you're ready to buy and restore an older car, the next decision is which car would be the best restoration project for you.
Trying to restore a older car yourself is not as easy as you think especially if you've never fully restored a car before. A quick and hasty purchase without proper research is not advisable if you are new to car restoration.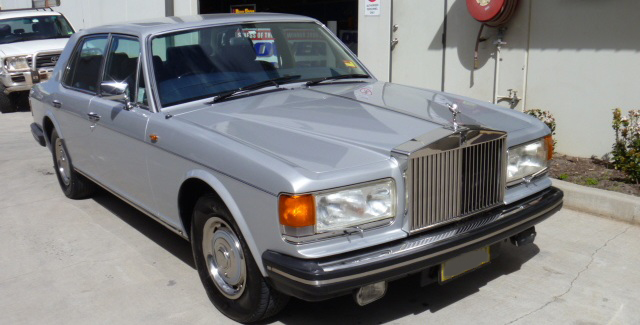 Some questions to ask yourself:
► What do you plan to do with your restored car?
Restoring a car is not as simple as it sounds. You need to find a car that is as close to its original as possible especially one that has a matching body, frame, transmission and engine. So it will take some time to source car parts through the manufacturer or via online sites as restoring a car's original parts will retain the cars value much more than sourcing parts from similar makes and models. So ask yourself are you planning to restore a car for investment purposes or for old sentimental value.
► How much of the restoration are you going to do yourself?
If you never changed a car tyre of the oil in your car, then you should be realistic about finding a professional restoration expert like Power Smash Repairs to do the heavy work for you. We do restoration work at a reasonable cost and source the parts or spares at reasonable prices on your behalf. Sometimes you may opt to do some of the restoration work yourself to save on money however if you do something wrong, often times, it may cost more to get that and the rest of the car restored.
► How much money is in your budget?
We've seen it before and can honestly say that only 40% of restoration projects get put back out on the road mainly due to the lack of funds to complete the project. For starters, you should do a complete inspection of the car and make a list of all the car parts that needs replacing – even if you are unsure of whether a part needs replacing or not, put it on the list. So if your car engine doesn't start, don't assume it will start later on, simply add it onto your repair list to factor in all possible costs.
► Why do you want to restore a car?
It might sound like a silly question, but reminding yourself of the reason why you opted for restoration in the first place will keep you on track to completing the project. If you choose to restore a car yourself, let us remind you that you will come across car parts that don't budge or are difficult to source. Sometimes, it is better to hand the hard work and heavy lifting to an expert who has all the latest machinery and equipment to get the job done.
Call Us on 02 4872 4700 or