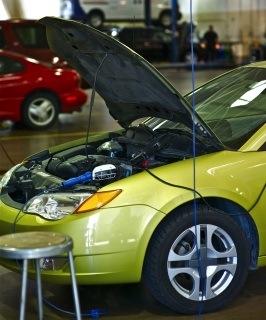 If you reside in the local areas of Mittagong, Moss Vale, Bowral and in need of a car repair then you may want to visit the well known Highlands Smash Repairs called Power Smash Repairs.  The purpose of this article is to assist you determining the costs associated with repairing your car at Highlands Smash Repairs.
Over the long run, whether you have an old car that needs repair or restoration or you've encountered a car accident, repairing your vehicle by a special with make your life simpler and save you a tonne of time from trying to figure it out yourself. Car repairs done by Highlands Smash Repairs will save you money, time and effort associated with vehicle accidents.
Even though we do not plan for these things, accidents do happen on the road or you can damage your car from reversing and accidentally hitting a wall, a pole and worse of all hitting someone else's car.
Usually the moment it happens we tend to think about bring our car into a smash repairs shop but there is always the thought of rip off panel beaters or the price involved in car restoration.
For some people who do not have an insurance coverage to offload the car repairs costs, this may be a major problem to get your vehicle repaired every time you're involved in a accident or every time your vehicle gets damaged. The expenditures associated with repairing your car will be significantly higher if you do not have insurance coverage which and you usually have to end up buying a new car altogether.
So how much does it price to repair a vehicle at Highlands Smash repairs? Well that depends on how much damaged has been done to your car, the bigger the damager, the larger the cost. The first thing you can do is to assess the car damage yourself and determine which car parts need replacing. Sometimes you can estimate the cost of the repair by researching the cost of the part that needs replacing and adding on the labour price involved at Highlands Smash Repairs.
This can offer you a rough estimate in the total bill. If any repair shop tells you a sum which is way beyond your financial your means then attempt to ask them why the quoted price is so higher. In some situations, many panel beater will offer you the breakdown – Highlands Smash Repairs always offers you a break down of each line in your invoice. A different cause why quoted prices may perhaps be so higher might be from other damaged components that you simply are unaware, so there could be internal damage that is not visible to the eye. Highlands Smash Repairs does advise you to complete your own research and car examination to prevent vehicle repair scams.
Just before you decide on which smash repairs to go with, attempt to complete a survey and price comparison of your vehicle from a range of panel beaters. Don't hesitate to ask the smash repairers for the cost of vehicle repair as most often, the quote is definitely an estimation of expenditures and is generally free and at no chance. By doing so, you will be able to evaluated the total costs involved and coverage quoted by just about every smash repairer. If you're not sure where to start then you can pay a visit to Highlands Smash Repairers to have the best possible quote for your vehicle.
As soon as you have decided on which Highlands Smash Repairs shop to go with, evaluate their gallery or portfolio of completed car repairs. Verify to see if they have finished repairs to automobiles that had the identical damage to your vehicle and contact them if you have any remaining concerns. Highlands Smash Repairs businesses like Power Smash Repairs has been in the business of car restoration for the past 20 years and is the leading highlands smash repairs specialist.  At Highlands Smash Repairs, they have a strong record of excellent car repairs and is recommended by top Australian insurance companies.